The quickest way to reach me is via email - Jim@JimEdgarVoices.com
Please note, when recording or in the studio, my phone is off. I do check messages at regular intervals, and will return your message as soon as time allows.
If you are seeking information about my current audio recording classes or how to get better quality recordings from your VO setup, please visit JustAskJimVO.studio.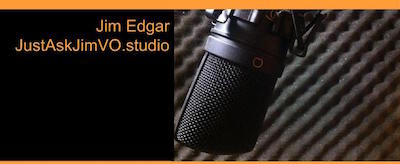 Recording Classes & VO Audio Consulting:
---